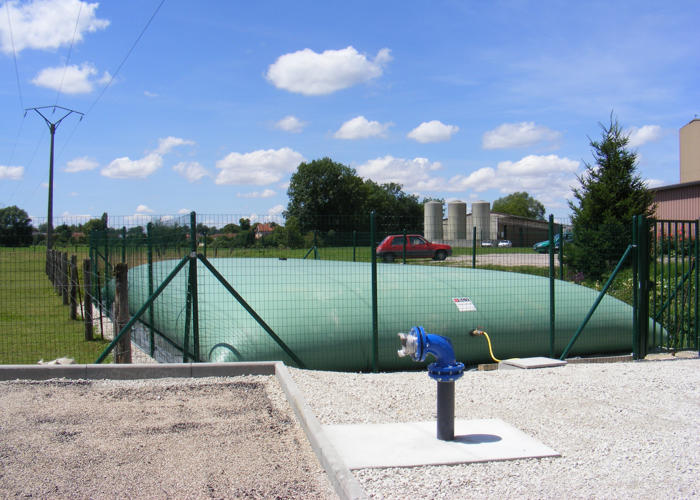 Fire fighting flexible tank
The fire fighting flexible tanks are approved by the fire brigade and meet current standards for fire control according to the inter-ministerial circular of 1951.
It's an affordable solution compared to underground tanks, and has an advantage over open basins because there is no evaporation or deterioration of the water.
Our fire fighting flexible tanks
Our fire fighting flexible tanks are made of a 1,300 g/m² technical fabric with high-tenacity polyester fibre reinforcements covered with a PVC coating. This provides a very high tensile strength and durability. The fabric is also UV treated and 100% recyclable.
Three different systems are available:
Fire fighting tank with direct connection valve
the connection is made directly with a valve on the fire fighting tank. The set-up of this system does not require any work authorisation or construction permits. It's quick, easy and affordable. In addition, the fire fighting tank can be moved.
Fire fighting tank with buried frost protection system with offset pipe
in this buried system, the fire fighting tank is connected to an offset pipe network through a tap located under the tank. A hydrant key and a keyed mouth head make draining possible (buried). This type of fire fighting flexible tank is particularly appreciated by firefighters, who, moreover, have tested and approved it. For optimal intake of 60 m3/h, according to current standards, the distance between the tank and the offset pipe output is 5 metres.
Fire fighting tank with suction post
This installation is similar to the system with frost protection with offset pipe, with the only difference being that the buried network is connected at the output to a suction post. This post with visible sockets allows firefighters to easily connect from a water tank. Also in high demand by fire brigades, the device is designed for suction of 60 m3/h according to current standards. The distance between the water tank and the pole is also 5 metres.
New option: we offer level managers to accurately measure the height of water available in a flexible tank. For more details, click here.
 
Check out our site dedicated to fire fighting flexible tanks en.citerne-incendie.fr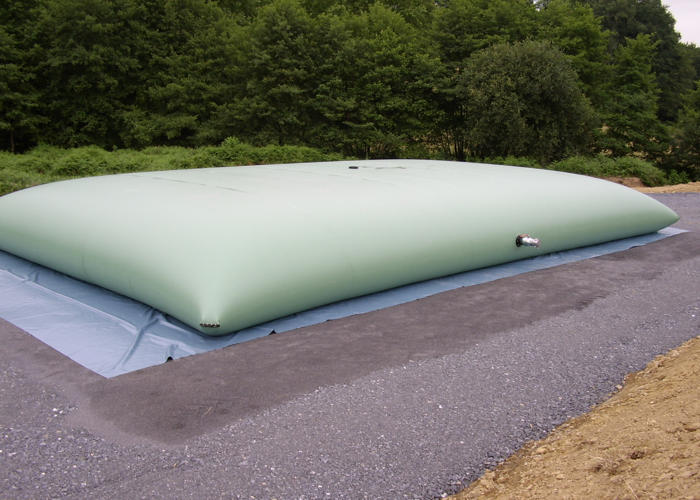 Storage tank for the polluted water
Flexible tanks for polluted water, chemicals, oils, etc. for temporary or permanent use.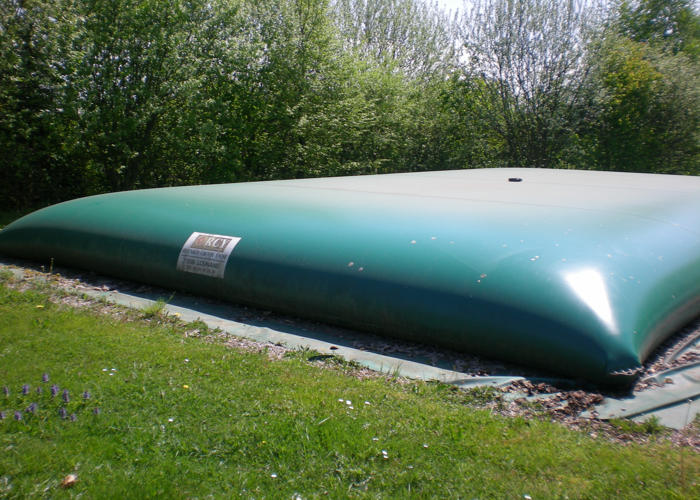 Storage tank for sewage sludge
Flexible tanks designed to store dirty water from urban or industrial discharges.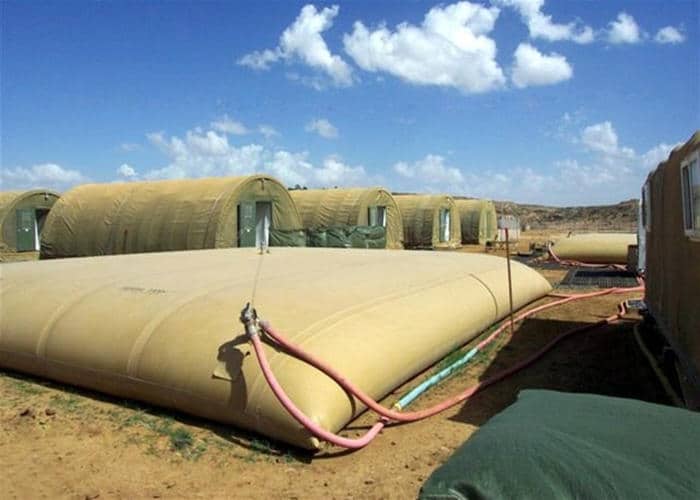 Fuel storage tank
These flexible tanks for fuels allow you to store most hydrocarbons.