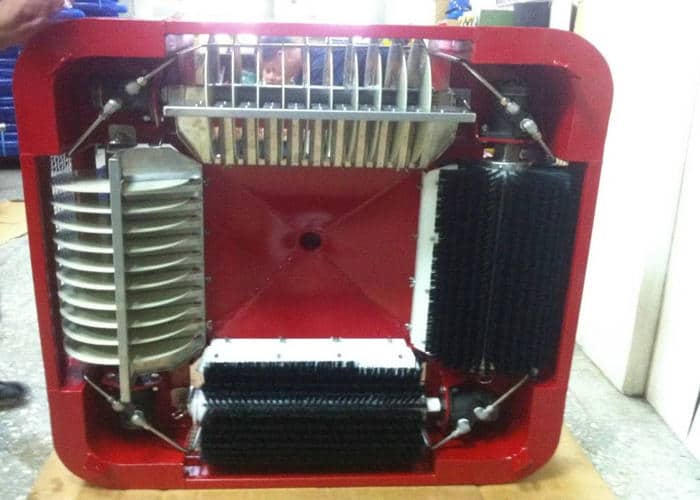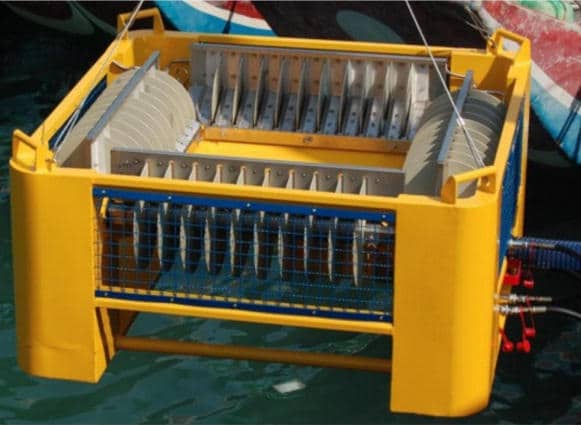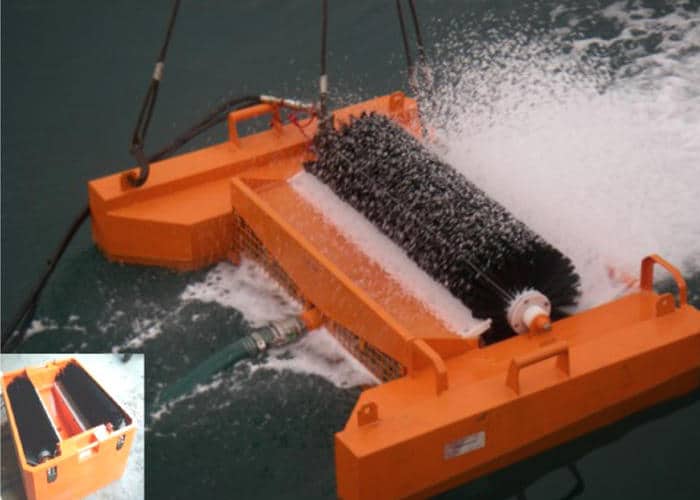 The multifunction skimmer is a combination of 3 types of skimmers (brush, disc and drum) to permit recovery of all types of hydrocarbons. It is composed of 1, 2 or 4 straight rows to install the discs and/or brushes and/or drums that drive the hydrocarbons to the inside of the skimmer.
Disc-Brush skimmer
Each row is driven by its own hydraulic motor. Hydrocarbons adhere to the surfaces and are then scraped off thanks to the flaps. The disc skimmer is comprised of a line of 8 oleophilic discs (PP) that collect the hydrocarbons inside the skimmer. The row of discs is driven by its own hydraulic motor. This type of skimmer is ideal for use with medium and low viscosity hydrocarbons.
Drum skimmer
Designed to recover a range of hydrocarbons from very light (diesel / kerosene) to crude oil, the fully motorised drums (air or hydraulic) are virtually unsinkable. They rotate very slowly to give the surface maximum exposure to the oil, which is then scraped off by a wiper blade into a recovery tank, before being sucked and pumped to a recovery tank. The drum skimmer is simple to install, use and maintain. Routine maintenance is easily performed and spare parts are readily available.
Others skimmers or accessories for hydrocarbons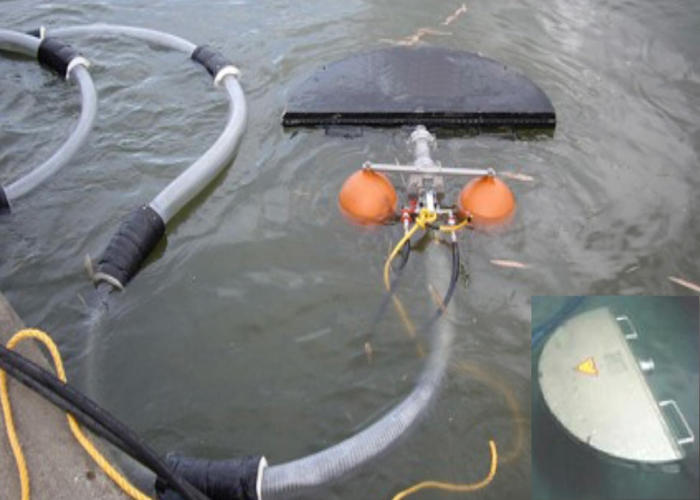 Vacuum head
The suction head makes it possible to recover thin films of pollution in relatively calm conditions where there is little or no debris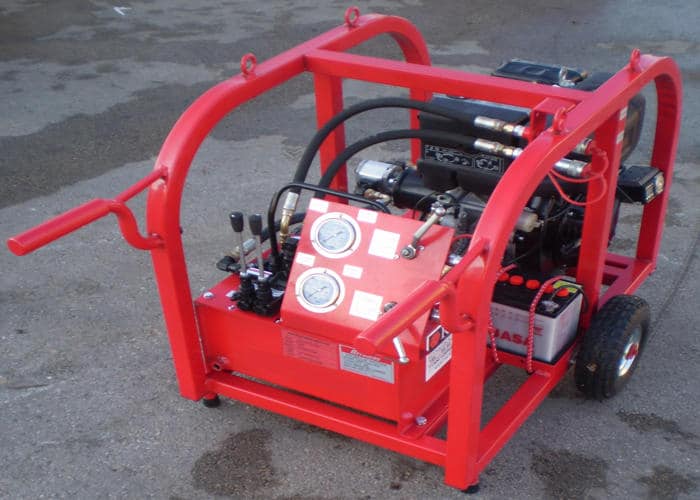 POWERPACK
The Powerpack is a compact hydraulic power unit, coupled with a transfer pump. It's available in diesel or petrol.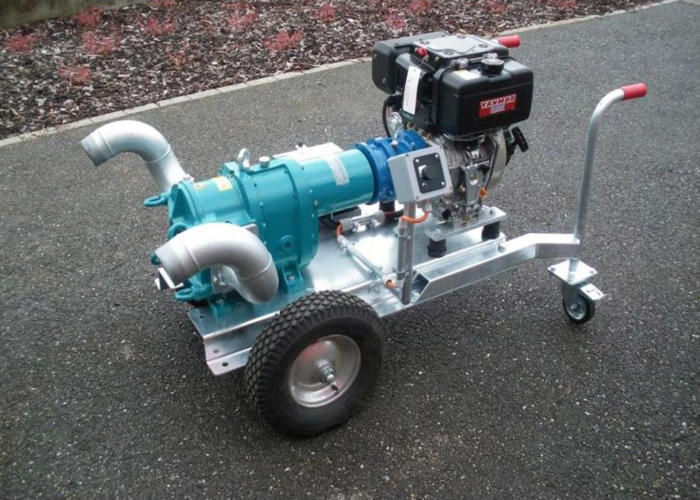 LOBE PUMP
Lobe pumps are particularly suitable for pumping wastewater from seawater and recovering used oils