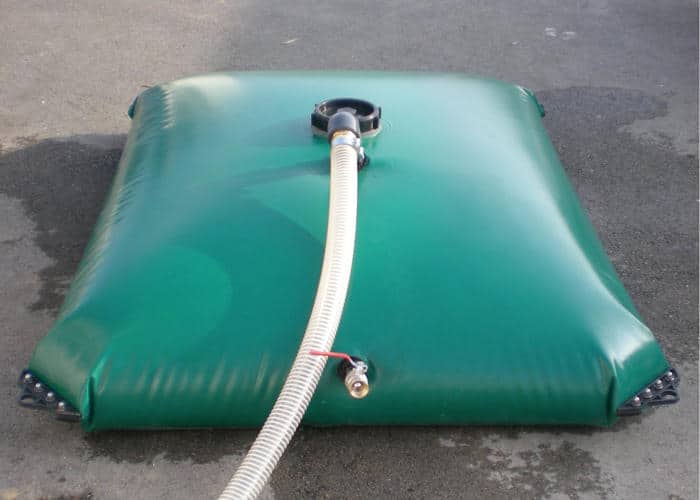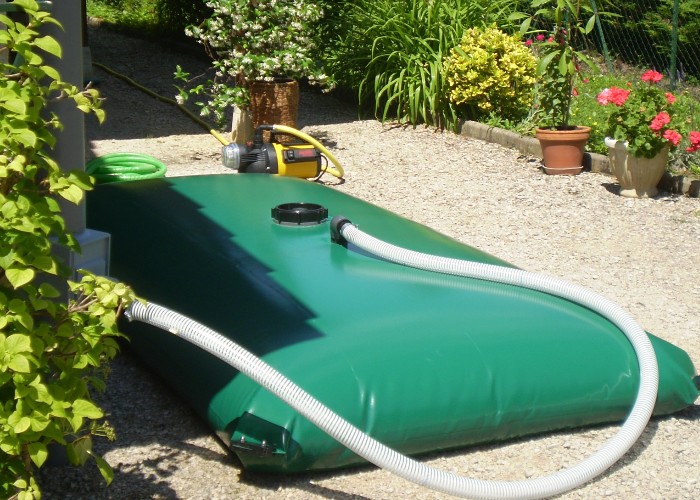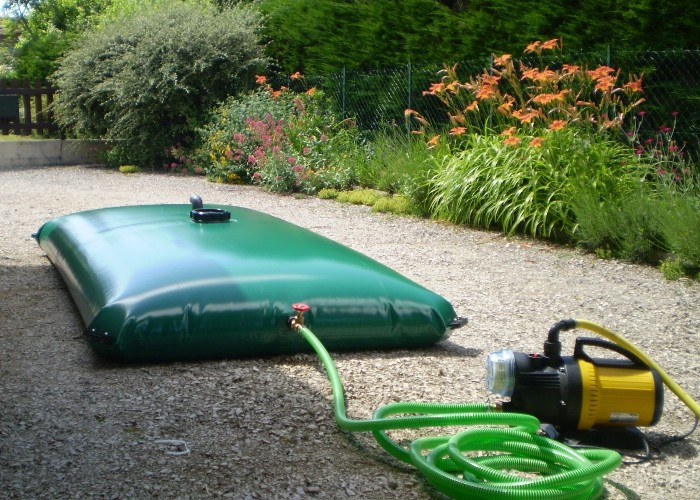 Rainwater is no longer an inexhaustible source and is becoming increasingly expensive. Therefore, recovering rainwater has become essential (soon required), both ecologically and economically.
We offer flexible tanks for rainwater collection that are specially dedicated to individuals with adapted volumes ranging from 500 litres to 30 cubic metres. We are a manufacturer of flexible tanks, and we are able to provide you with standard as well as made-to-measure products according to your needs and constraints. Our design office is available to study your project and find the best solution.
Made of PVC coated technical fabric that's UV treated and assembled using high frequency welding, our flexible tanks are very resistant and have a long service life. They can be equipped with a wide range of equipment (valves, overflow, inspection hatch, reinforced corners, filling elbow, etc.) pre-assembled at the factory by us to prevent possible leakage, our flexible water tanks are delivered ready to be installed. And are easily installable.
We also offer complete solutions to collect, store and redistribute your rainwater. These solutions include a collector, a flexible tank and pump adapted to your facilities and your household needs.
Our rainwater recovery flexible tanks can be used outdoors, in crawl spaces or under a terrace.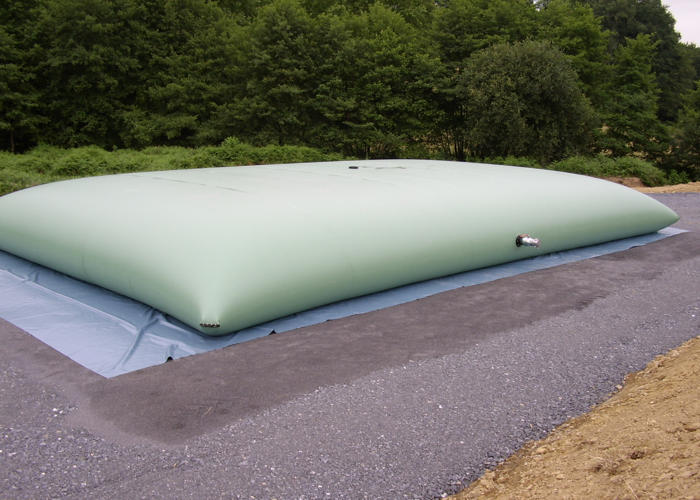 Storage tank for the polluted water
Flexible tanks for polluted water, chemicals, oils, etc. for temporary or permanent use.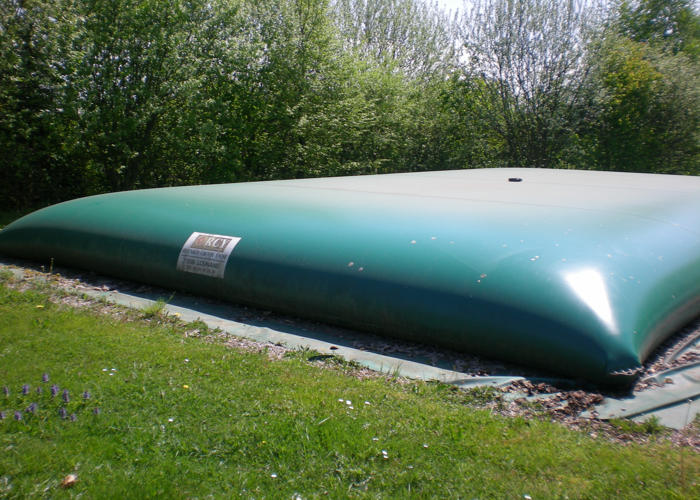 Storage tank for sewage sludge
Flexible tanks designed to store dirty water from urban or industrial discharges.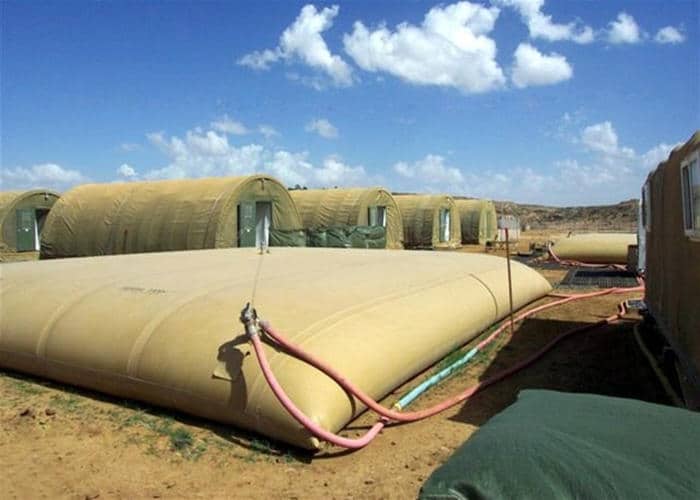 Fuel storage tank
These flexible tanks for fuels allow you to store most hydrocarbons.