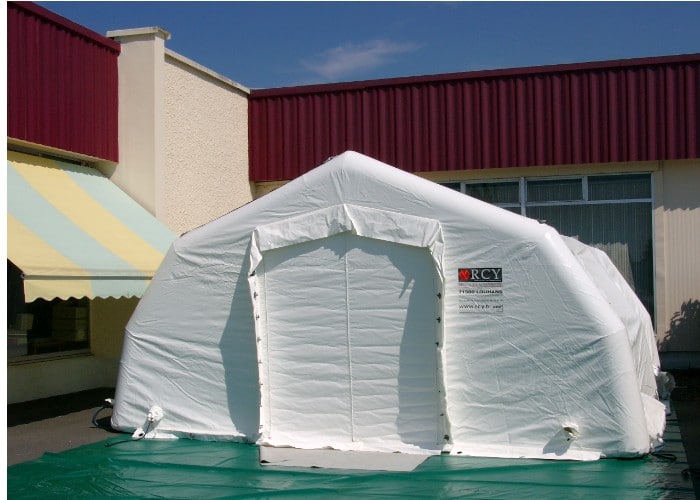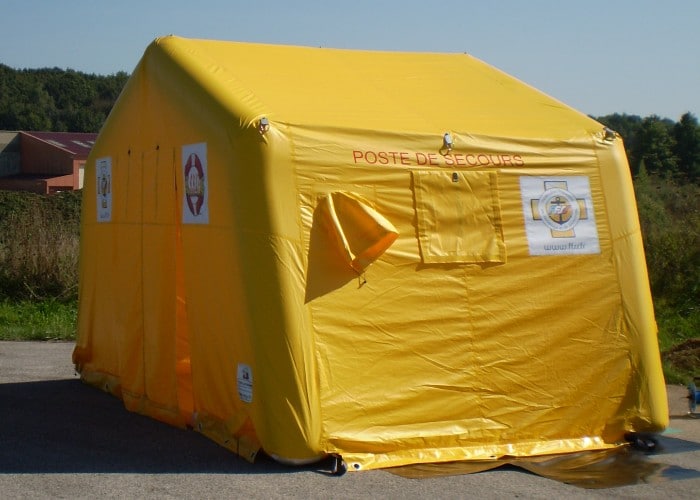 Tent with inflatable arches
An inflatable tent is ideal for applications that require the quick set-up of structures. That's why RCY has developed a range of tents with inflatable arches meeting the requirements of its users. Their fittings allow them to be used for Command Posts or Advanced Medical Posts.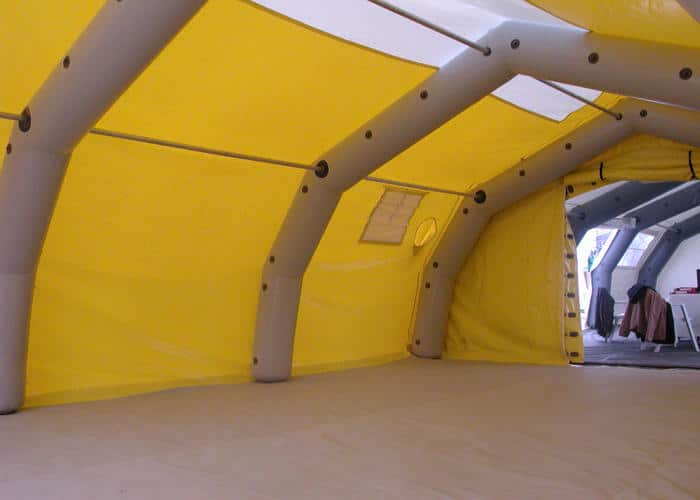 INFLATABLE TENT WITH ALUMINIUM BRACING
RCY'S tents with aluminium bracing are composed of a single fabric covering, inflatable arches and aluminium bracing that reinforce the structure.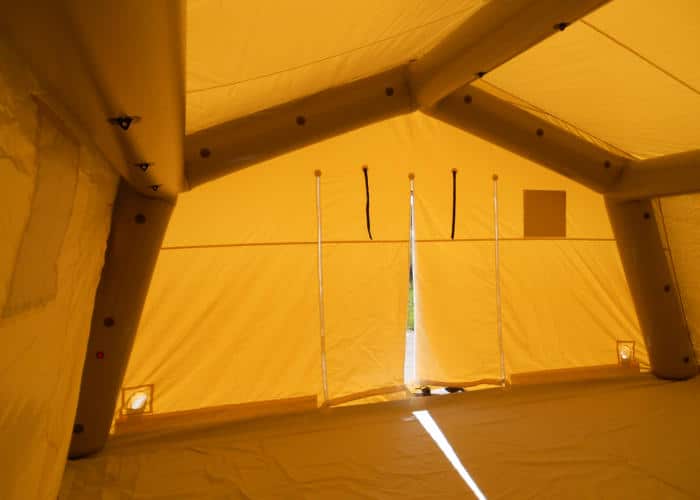 100% INFLATABLE TENT
With a fully inflatable frame, this model is very quick and easy to set-up and offers more usable volume.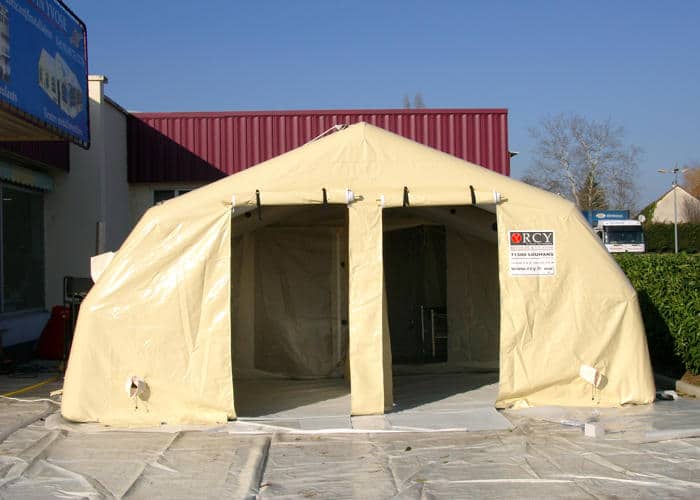 DECONTAMINATION TENT
Covering an area of ​​45 m², the decontamination chain is quick to assemble. It includes all the equipment: showers, lighting, heating, etc.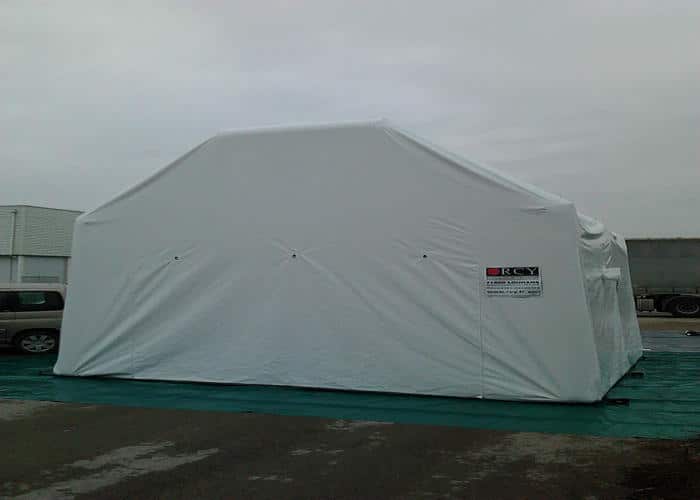 MADE-TO-MEASURE INFLATABLE TENT
RCY can custom make your inflatable tent, both in area and height, according to the same design as the tents with aluminium bracing and 100% inflatables.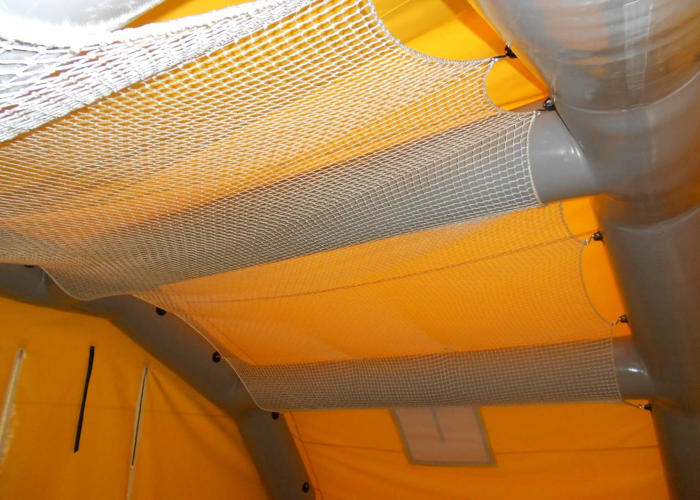 ACCESSORIES FOR INFLATABLE TENTS
RCY offers a range of accessories to accompany you throughout the set-up of its inflatable tents, from their implementation until they're stored.
An maker of tents, RCY is particularly specialised in the development of tents with inflatable arches.
From party tents to military command posts through tents for events (for a sports event, for example), RCY offers a wide range of products. Sturdy, reliable, easy to install and offering all regulatory safety guarantees, all our inflatable tents can be equipped with various amenities and facilities.