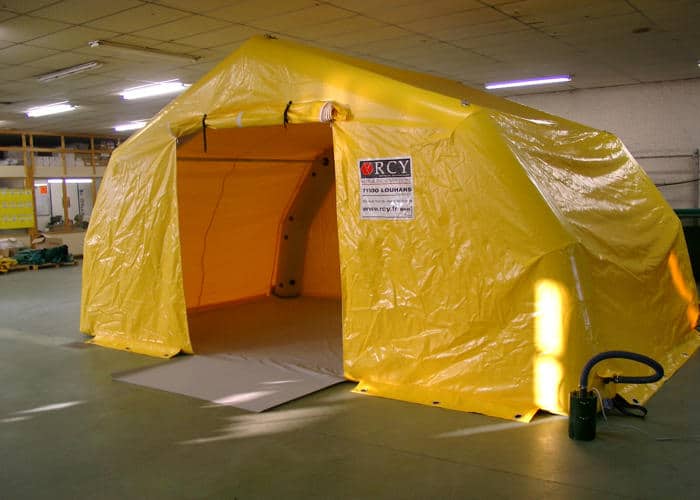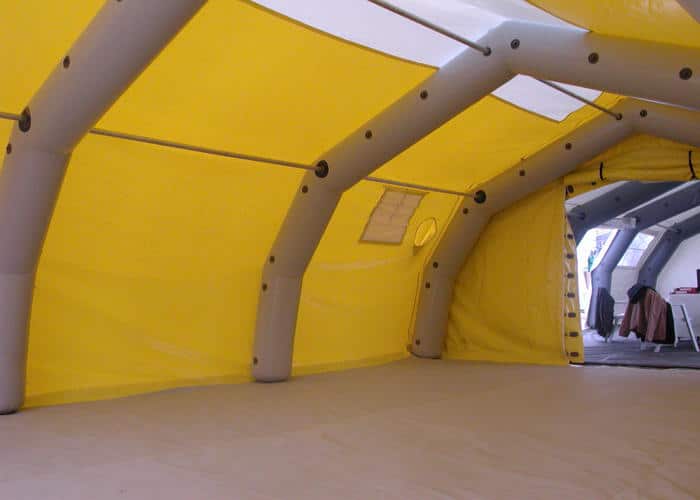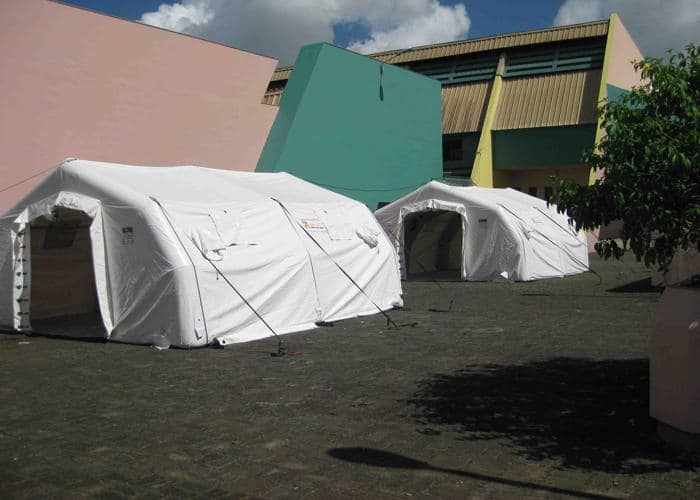 INFLATABLE TENT WITH ALUMINIUM BRACING
RCY's inflatable tents with aluminium bracing can be used as emergency aid stations (field hospitals, advanced medical posts, etc.), for the temporary storage of equipment, for military use or even to receive people during an event.
LRCY'S tents with aluminium bracing are composed of a single fabric covering and inflatable arches that make the roof, floor mat and walls sturdy. Aluminium bracing (sleeved aluminium tubes) placed between the inflatable arches reinforce the structure.
The general shape of the tent is in the form of segments of a semicircle. The base is rectangular. This tent model provides, through its shape, more effective volume and better use of floor space.
The inflatable arches are independent and mechanically connected to the canvas. They consist of a casing and an air chamber, also called a bladder. The floor mat and cover cloth are assembled by high frequency electric welding.
The tents with aluminium bracing are quick and easy to assemble. It only takes 3 minutes to assemble the smallest area (15 m²) and 7 minutes for the largest area (75 m²). They're available in beige, white and yellow (other colours on request).
Others tents with inflatable arches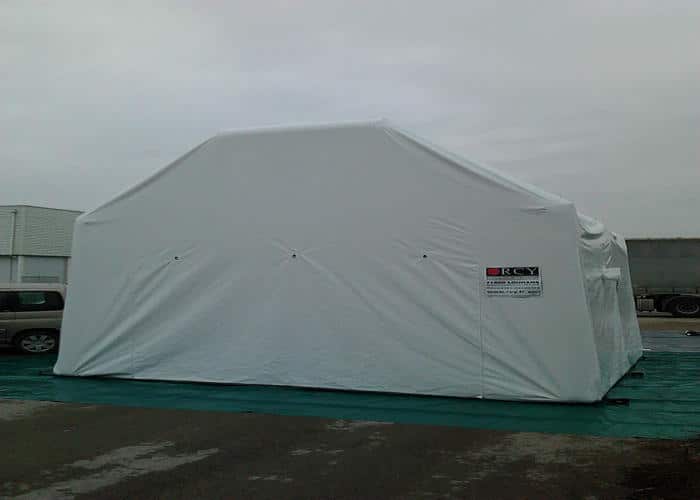 MADE-TO-MEASURE INFLATABLE TENT
RCY can custom make your inflatable tent, both in area and height, according to the same design as the tents with aluminium bracing and 100% inflatables.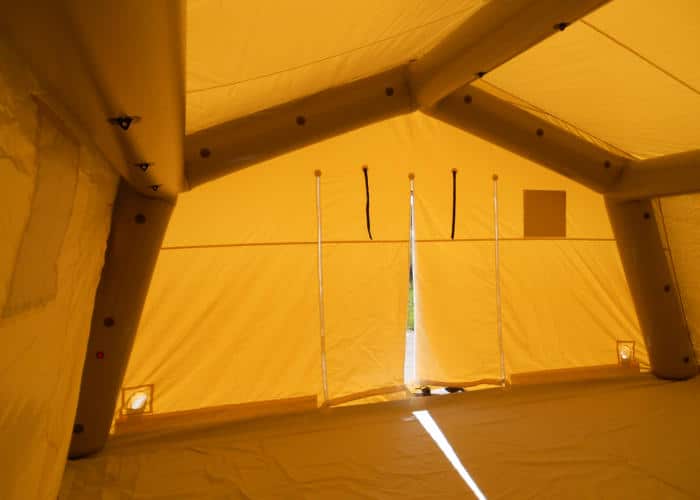 100% INFLATABLE TENT
With a fully inflatable frame, this model is very quick and easy to set-up and offers more usable volume.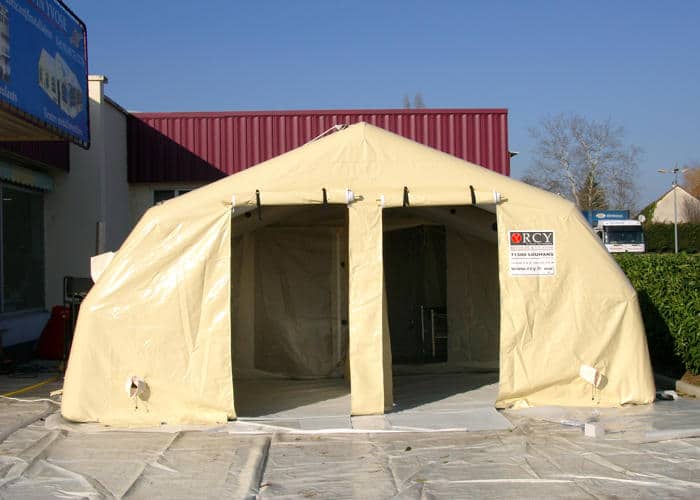 DECONTAMINATION TENT
Covering an area of ​​45 m², the decontamination chain is quick to assemble. It includes all the equipment: showers, lighting, heating, etc.