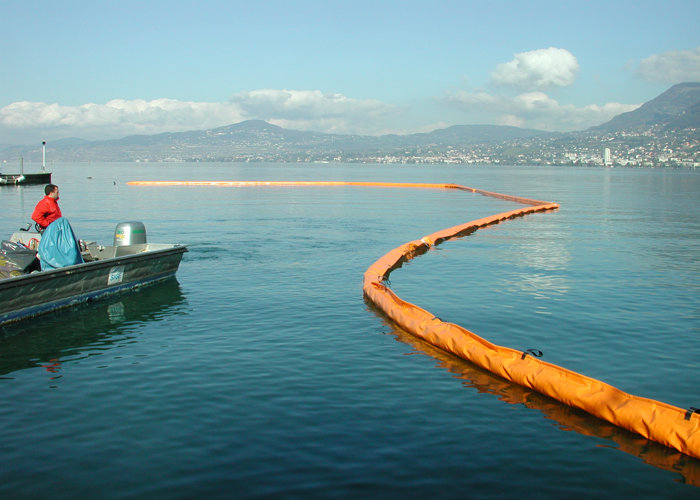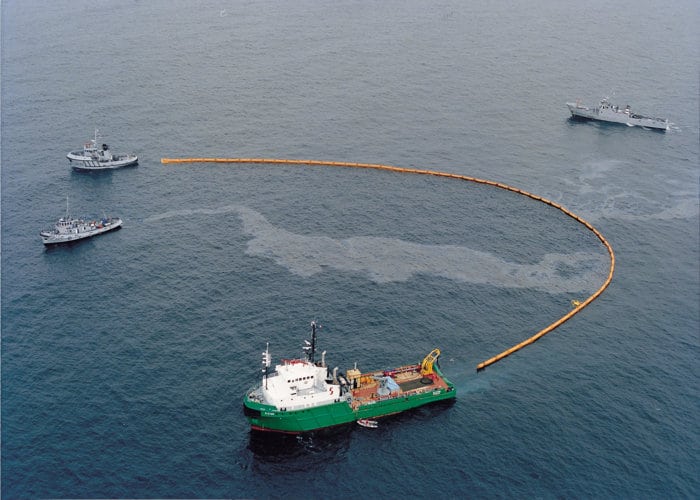 The oil spill boom specialist
A player in environmental protection, RCY specialises in the manufacture of permanent and temporary floating booms to fight the spread of various types of floating pollution, to protect coastlines, rivers and harbours. RCY provides recovery, settling and storage systems for the oil contained by oil spill booms.
Our types
of floating booms
Oil spill boom for the open sea
RCY has developed booms to fight the spread of floating oil pollution at sea. Because of the difficult conditions encountered in this environment, RCY offers booms that are quick to set-up and sturdy.
Oil spill boom for herbours or rivers
For harbours or rivers, RCY has developed booms to fight the spread of floating oil and macro-waste. The proposed range is extensive and offers a boom model for every situation that may be encountered.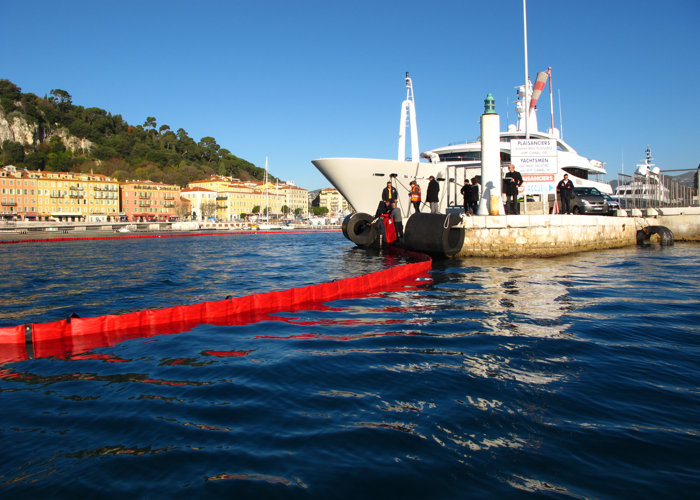 BARRACUDA oil spill boom
A containment boom element, BARRACUDA is intended to fight the spread of oil pollution in sea and river areas.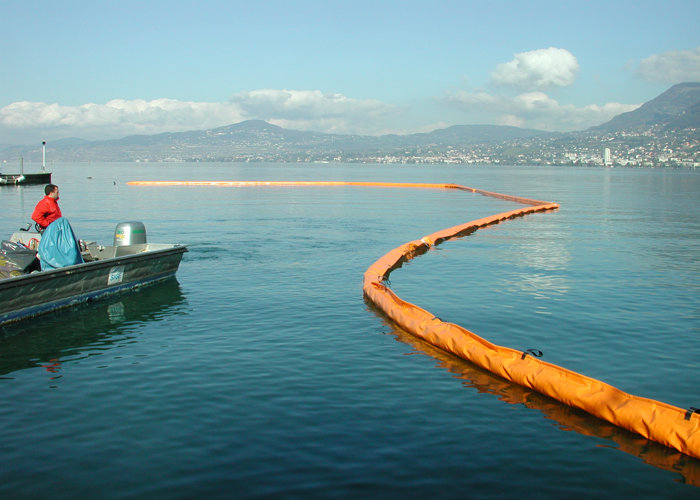 LEMAN boom
The Leman boom is intended to fight oil pollution (Leman A) and macro-pollution (Leman B)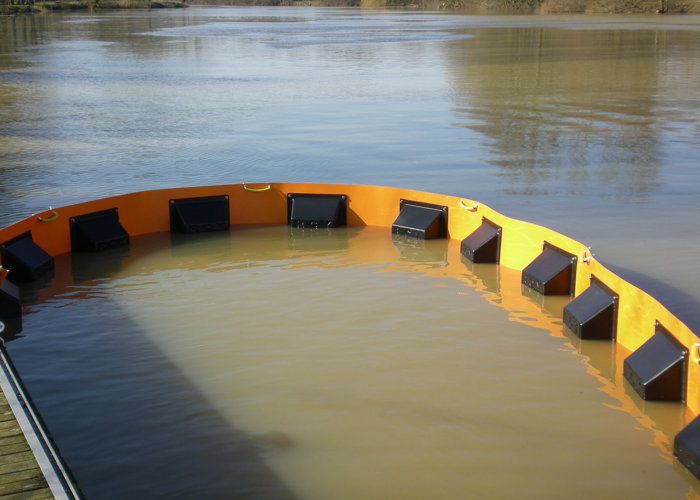 SAONE boom
A sturdy, permanent boom, SAONE can be used to confine light and heavy hydrocarbons as well as amalgamated macro-waste.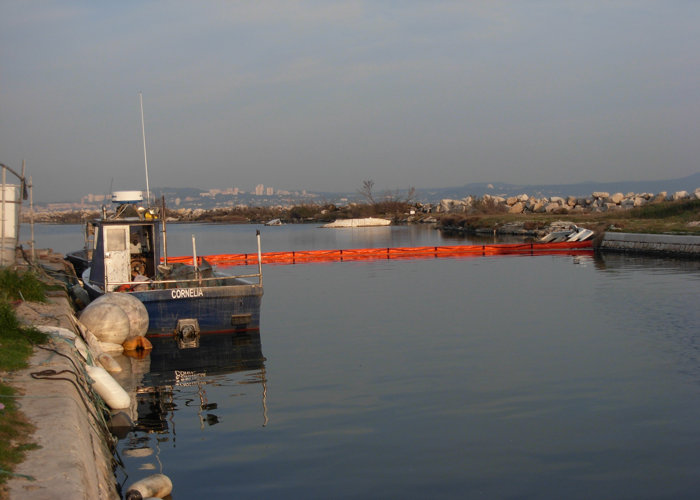 Goeland Boom
The GOELAND curtain boom is used in harbours, estuaries or river areas to fight the spread of oil pollution.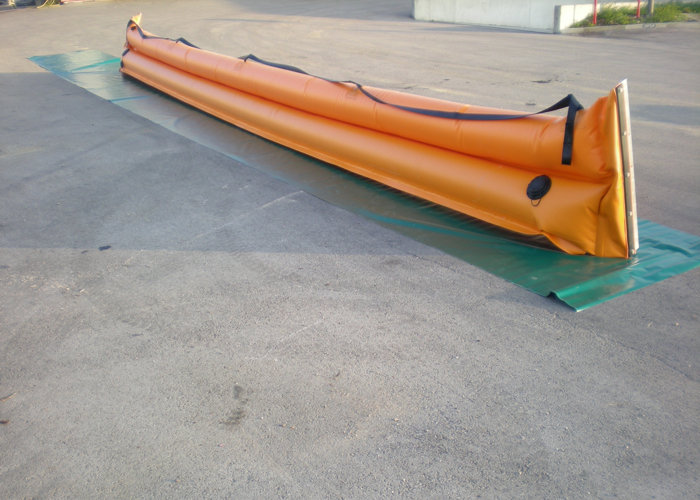 ECHOUABLE boom
The ECHOUABLE boom allows the continuity of the barrier between the water and the land to prevent oil from spreading to the ground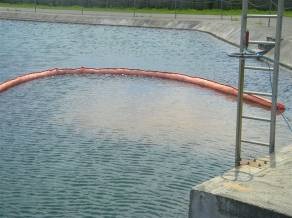 ABSORBENT boom with skirt
Absorbent hydrophobic booms and pads are used preventively and curatively against surface water pollution.
RCY has developed booms with large skirts to limit the spread of suspended solids and jellyfish in coastal areas and harbours. Whatever the depth or currents of the basin, RCY offers a boom to suit your needs.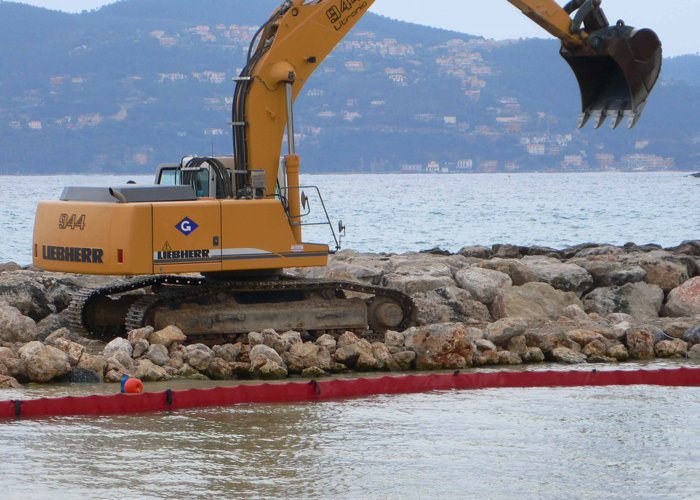 Marine works booms (MWB)
The MWB boom is used provisionally in port works to limit the encroachment of construction waste into the water. Read more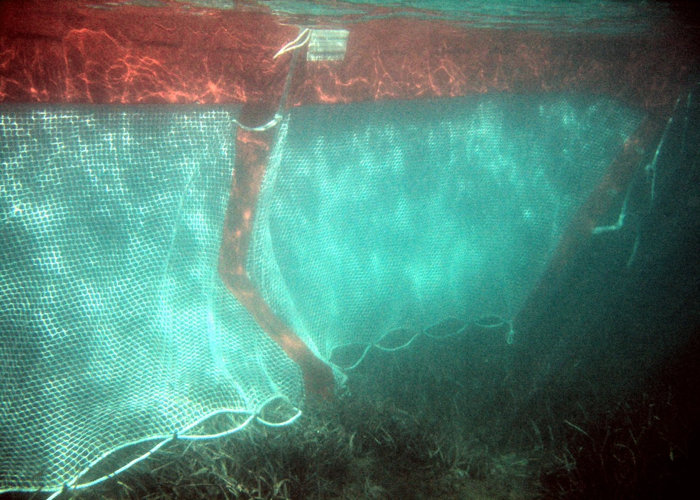 Beach Boom
Quick to set-up, BEACH BOOM is used preventively and contributes, in particular, to ensuring the cleanliness of bathing areas.
RCY provides a full range of recovery, settling and storage systems for the oil contained by oil spill booms. All types and sizes of skimmers and pumps are available.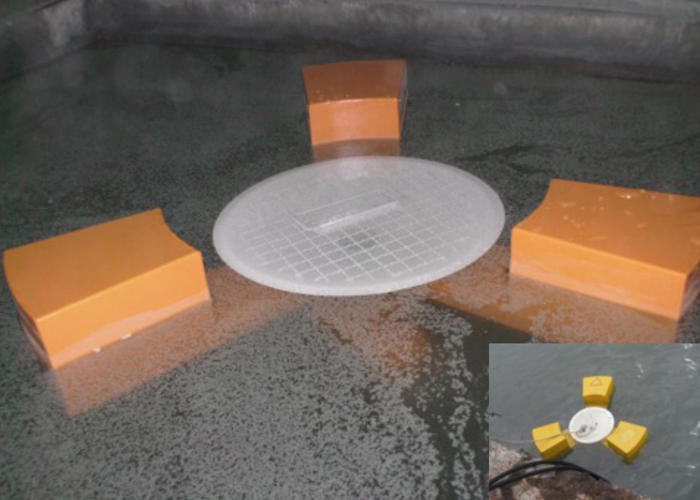 Weir skimmer
These skimmers have a floating weir at the point of contact between the oil and water, and only recover the oil film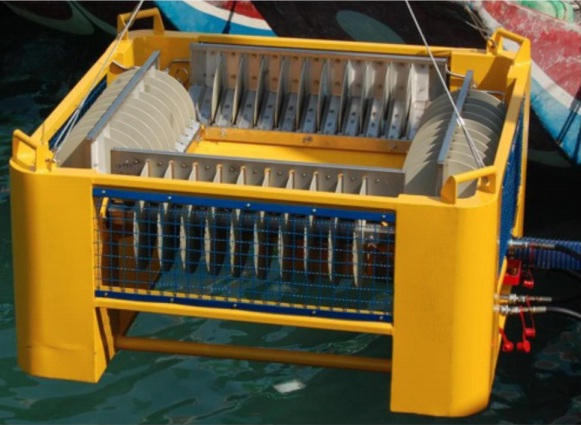 Disc – Brush skimmer
Disc skimmers collect oil thanks to its rows of PP discs. It is ideal for medium and low viscosity oil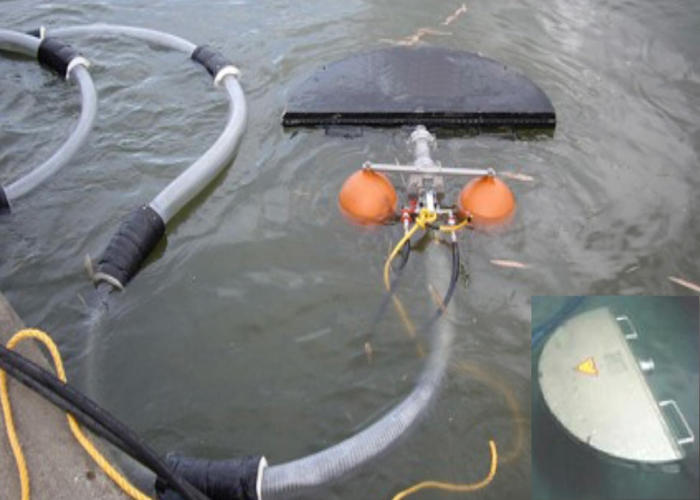 Vacuum head
The suction head makes it possible to recover thin films of pollution in relatively calm conditions where there is little or no debris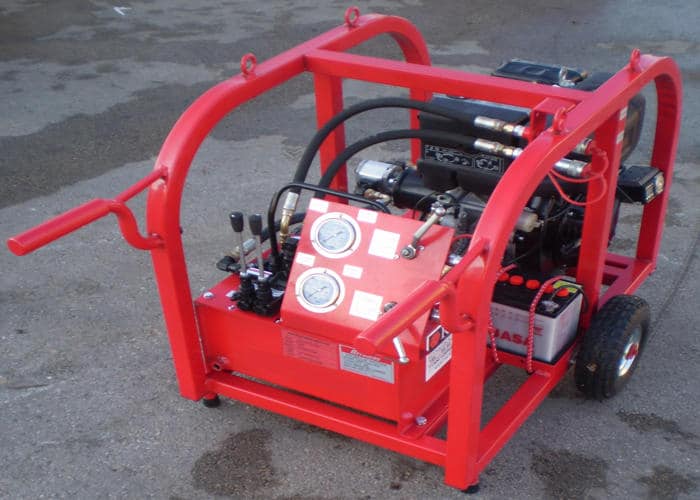 POWERPACK
The Powerpack is a compact hydraulic power unit, coupled with a transfer pump. It's available in diesel or petrol.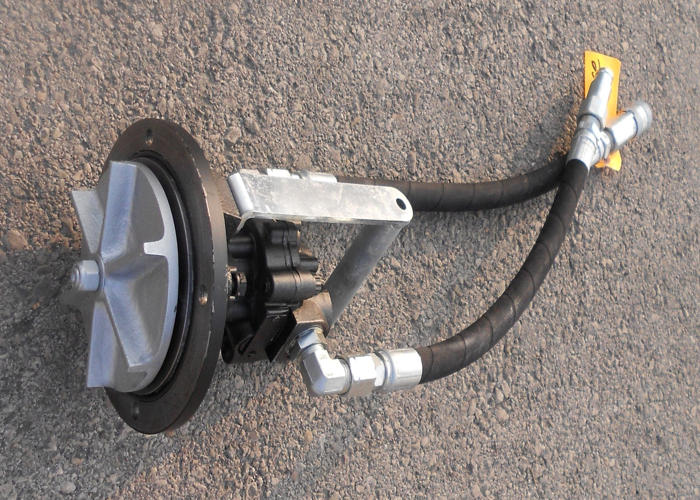 CENTRIFUGAL PUMP
RCY offers a range of centrifugal pumps for flow rates up to 250 m3/h that can easily be commissioned on any type of skimmer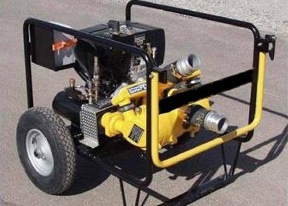 DIAPHRAGM PUMP
Diaphragm pumps are compact, lightweight and designed to operate with small oil recovery equipment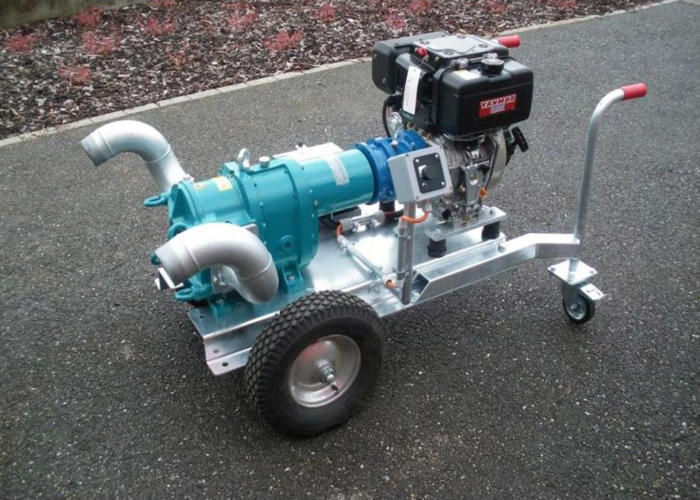 LOBE PUMP
Lobe pumps are particularly suitable for pumping wastewater from seawater and recovering used oils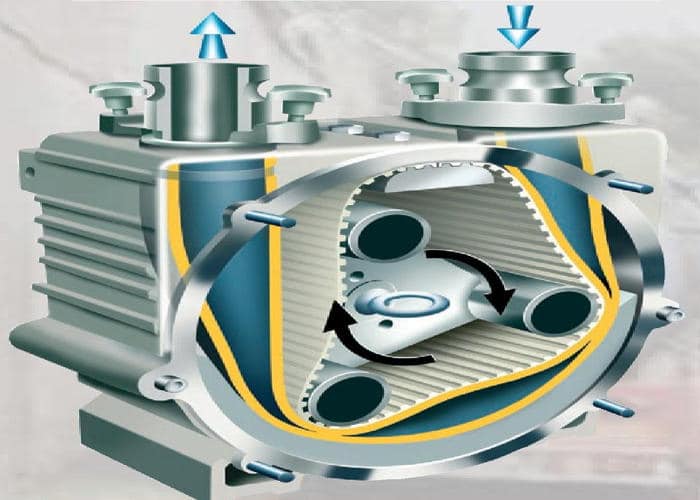 PERISTALTIC PUMP
Peristaltic pumps are available with a diesel combustion engine or an electric engine. Their maintenance is relatively simple and quick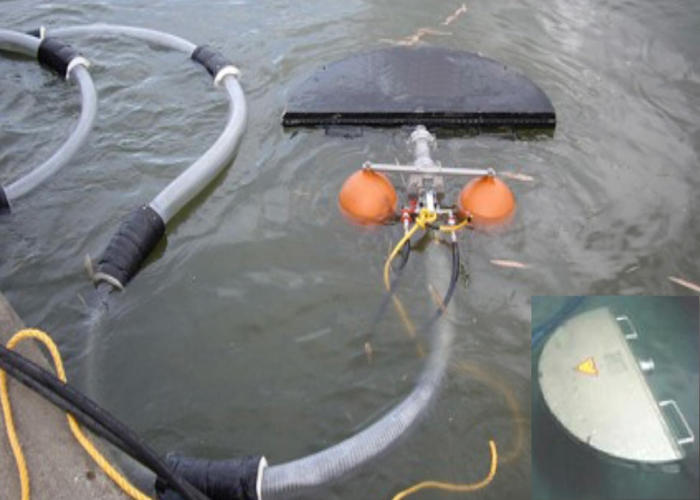 TOWABLE TANK
The towable tank is designed to temporarily store the oil spilled in a body of water. It is used in addition to skimmers
For the provision of oil spill booms on the intervention site, RCY also offers a full range of storage solutions for every boom.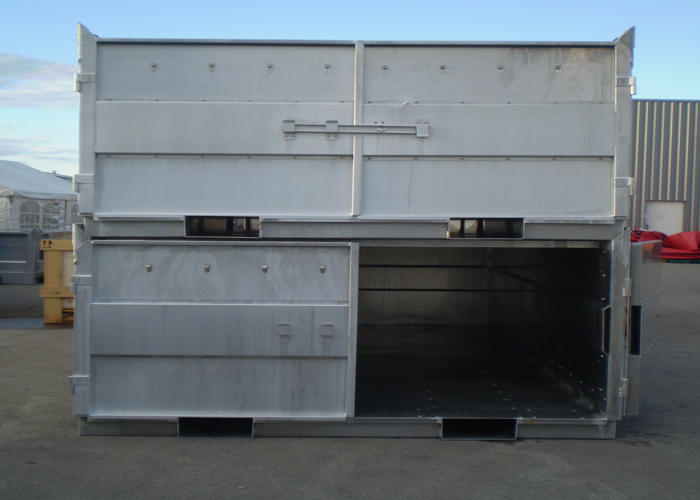 Aluminium container
The containers are designed for the storage and implementation of oil spill booms. They are custom made of aluminium.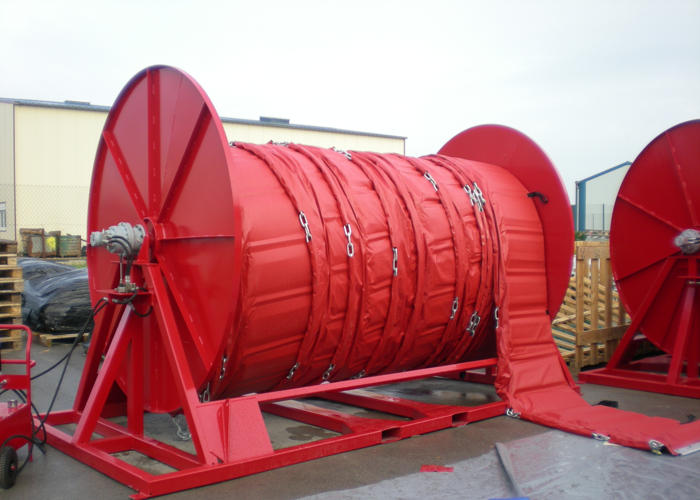 Boom reel
Boom reels allow the storage and transit of booms to intervention sites. They comply with CE standard requirements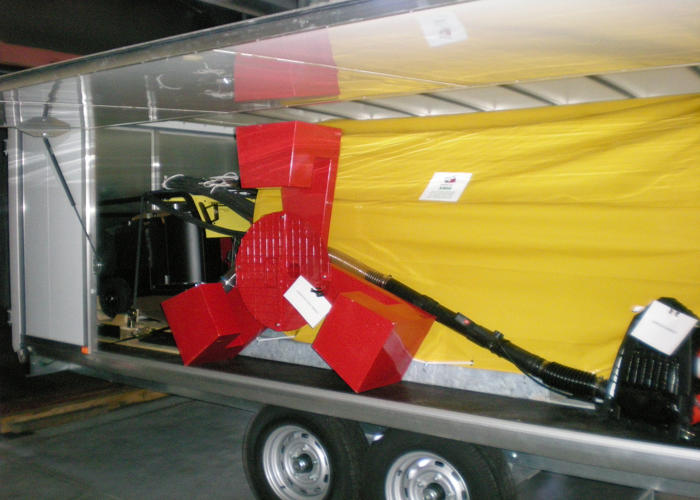 Trailer
To transport oil spill booms or accessories (skimmers, air blowers, pumps, etc.), RCY offers several types of trailers. Read more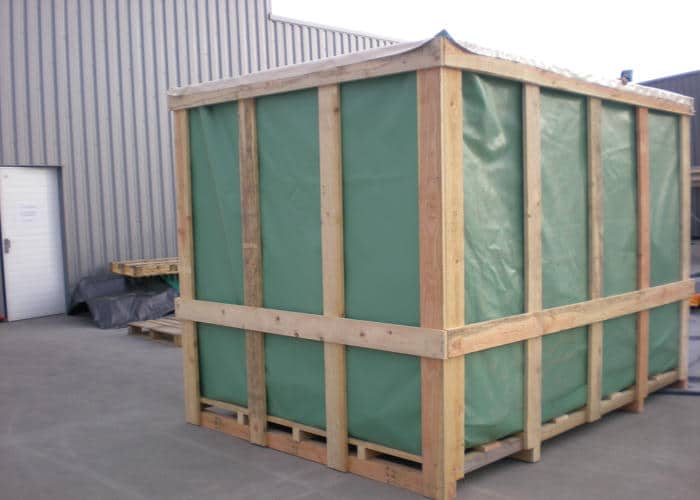 WOOD CRATE
Wooden crates with solid or slatted walls, available in various sizes, are ideal for storing oil spill booms.
20-FOOT SHIPPING CONTAINER
The 20-foot shipping container allows the storage and transit of booms to intervention sites and is equipped with a boom reel.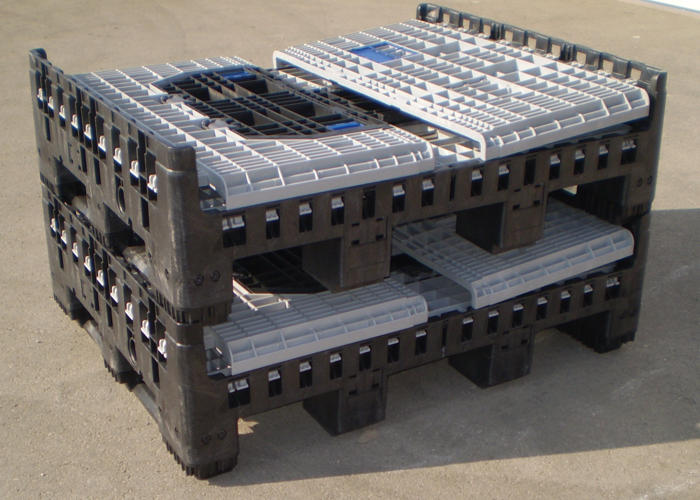 PLASTIC PALLET CRATE
The collapsible pallet crates are well suited for storing oil spill booms. Made of HDPE, they are very strong.
RCY offers a full range of accessories to facilitate the set-up of its oil spill booms, from the time they're removed from storage until their mooring at the area to be protected.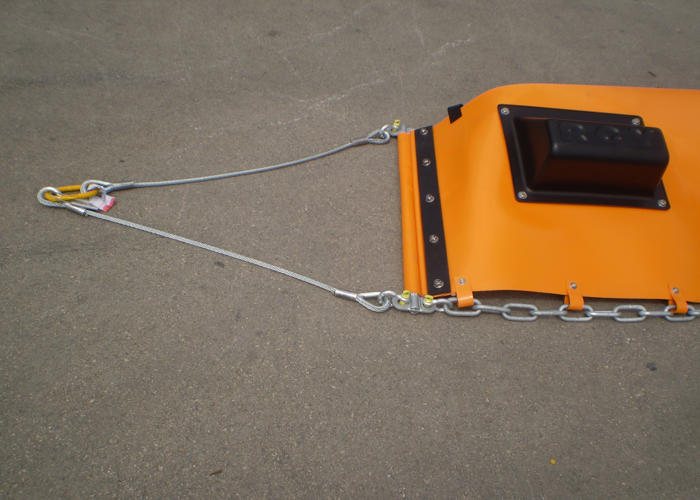 Drawbar
Le dispositif de barre de traction permet d'amener le barrage sur la zone de travail, et sert également au chalutage et à l'amarrage du barrage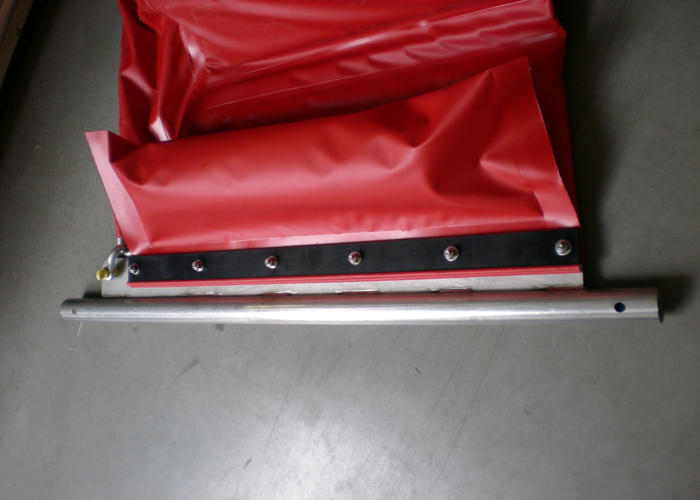 Tidal range
Ce dispositif permet d'amarrer un barrage sur un quai en lui permettant de suivre les évolutions de hauteur d'eau dû au phénomène de marée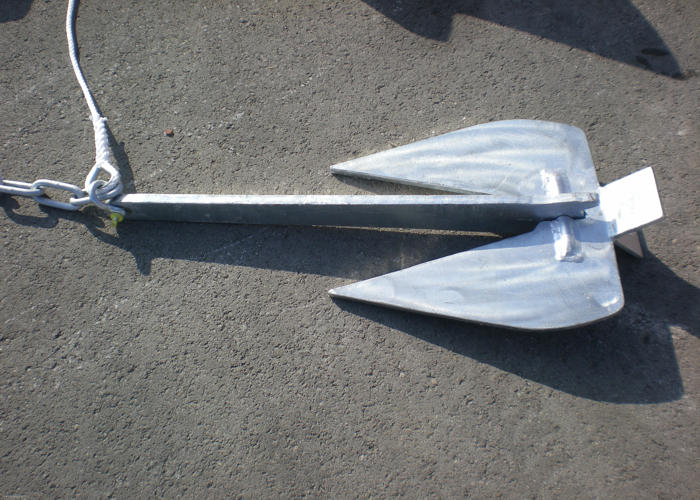 Anchor
Ce dispositif permet de créer des points d'ancrage intermédiaires pour donner au barrage la forme voulue et le maintenir dans cette position