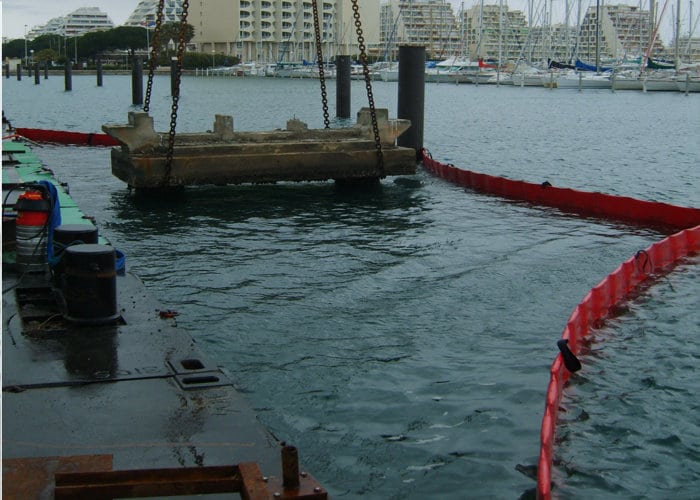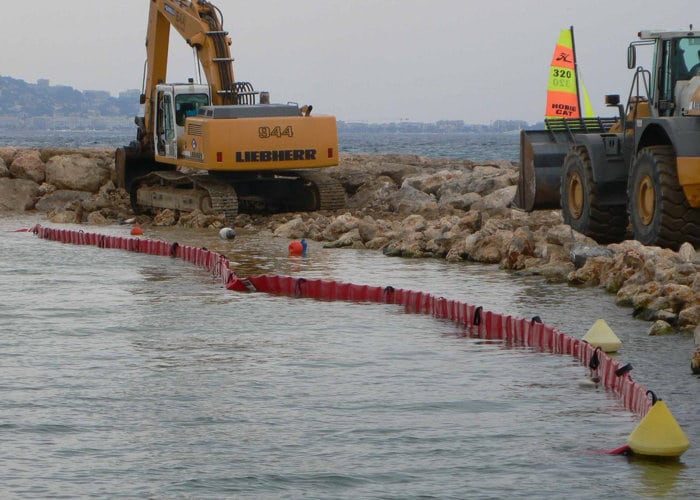 A MWB (Marine Works Boom) is used temporarily during port or coastal work to limit the encroachment of building side waste into port waters (dust, gravel, floating macro-waste, oils and foams, plastic bags and waste drifting in midwater).
Very quick to set-up, the MWB boom consists of standard sections that are 25 metres in length. Each section consists of a float and a geotextile fabric curtain. The connections between the sections are quick and easy to use and require no tools. The curtains are interconnected by lacing.
Its flexibility allows it to perfectly match the movements of the water surface. The curtains are slightly ballasted in order to match the shape of the seabed while preserving the flora and fauna.
Others booms with large skirts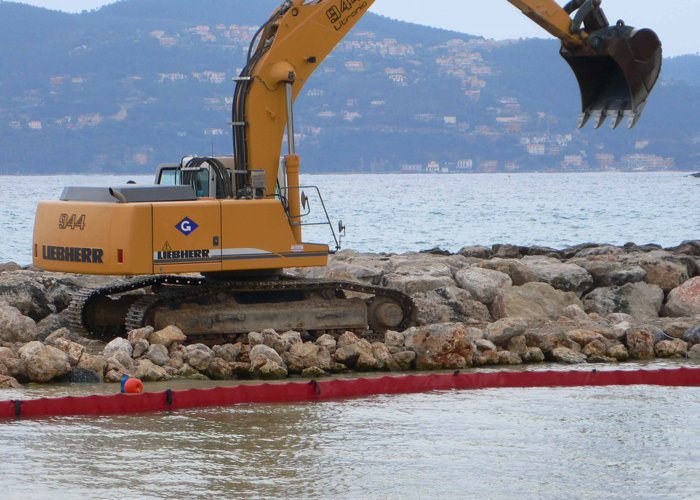 Marine works booms (MWB)
The MWB boom is used provisionally in port works to limit the encroachment of construction waste into the water. Read more