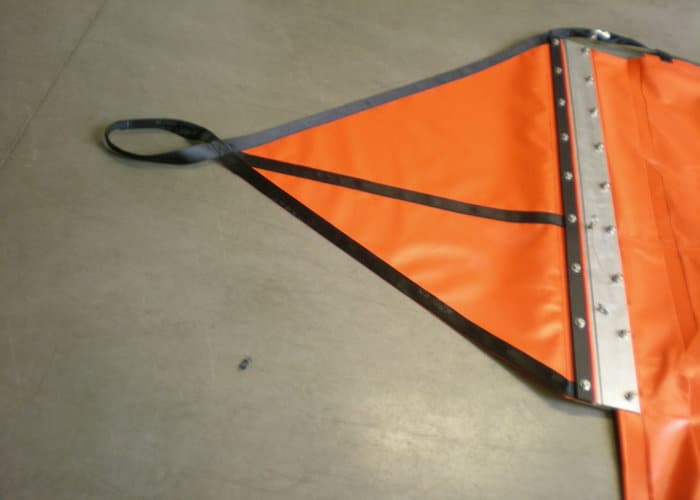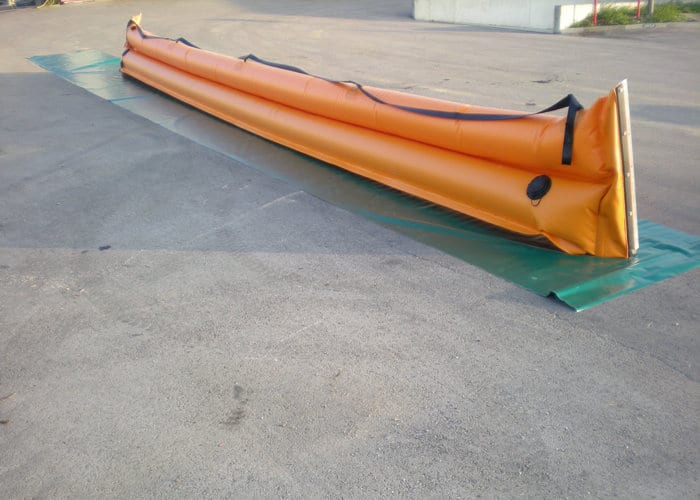 "Echouable" Oil spill boom
The ECHOUABLE boom allows the continuity of the barrier between the water and the land to prevent oil from spreading to the ground. It's used on beaches with small waves and within areas where the water level varies (tides) or is insufficient for the implementation of a standard boom.
It consists of an air tube in the upper portion and one or two water tubes acting as a ballast when the boom is floating. The tube(s) also allow the boom to stabilise on the seafloor when beaching it.
Others oil spill booms for harbours and rivers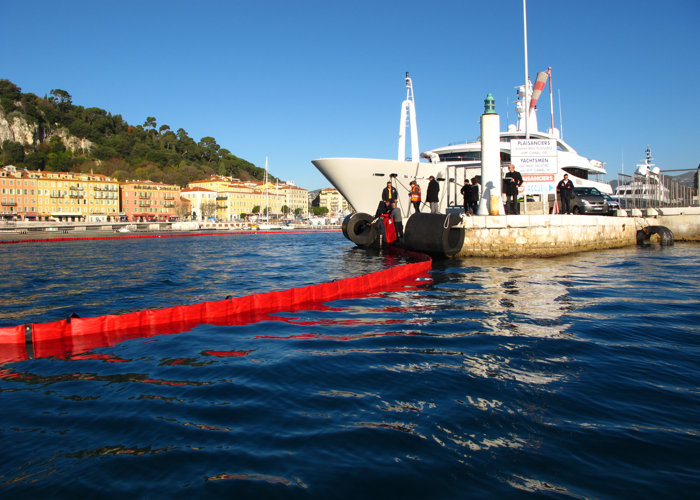 BARRACUDA oil spill boom
A containment boom element, BARRACUDA is intended to fight the spread of oil pollution in sea and river areas.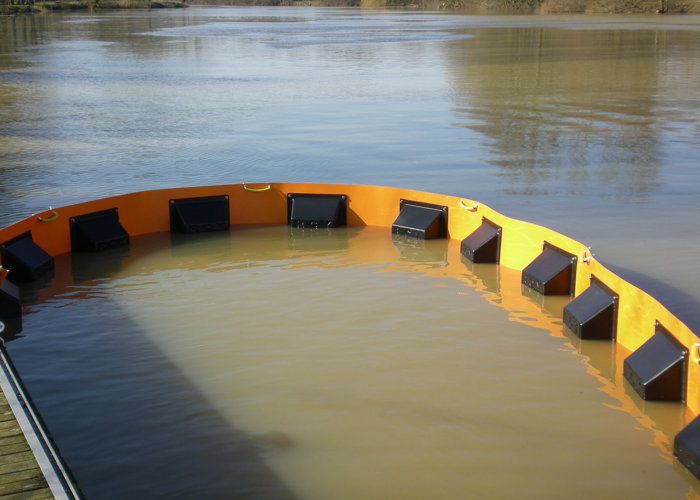 SAONE boom
A sturdy, permanent boom, SAONE can be used to confine light and heavy hydrocarbons as well as amalgamated macro-waste.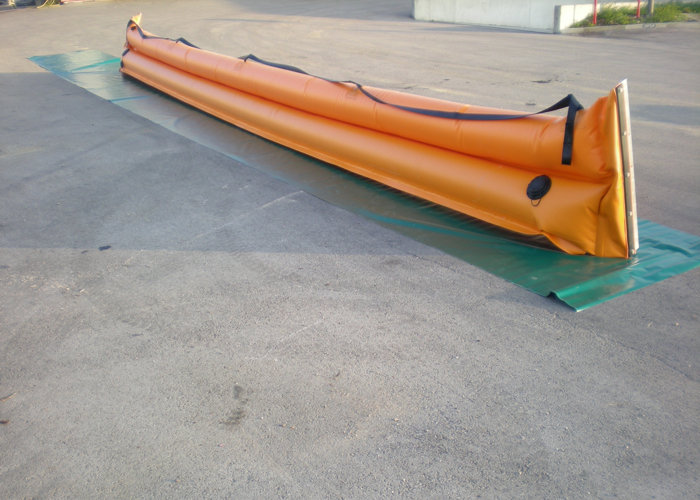 ECHOUABLE boom
The ECHOUABLE boom allows the continuity of the barrier between the water and the land to prevent oil from spreading to the ground