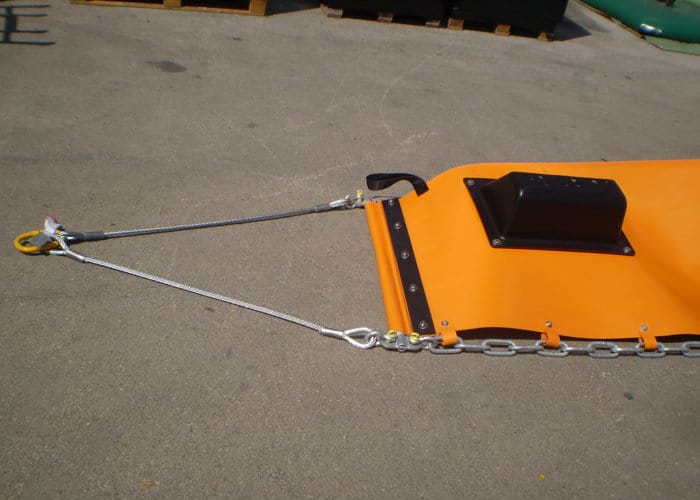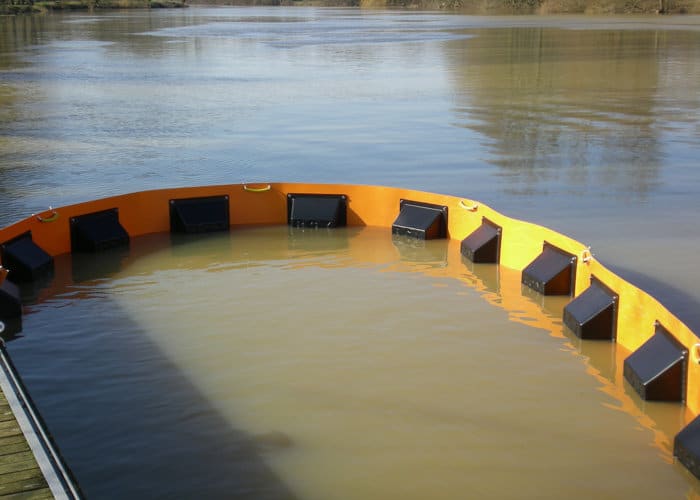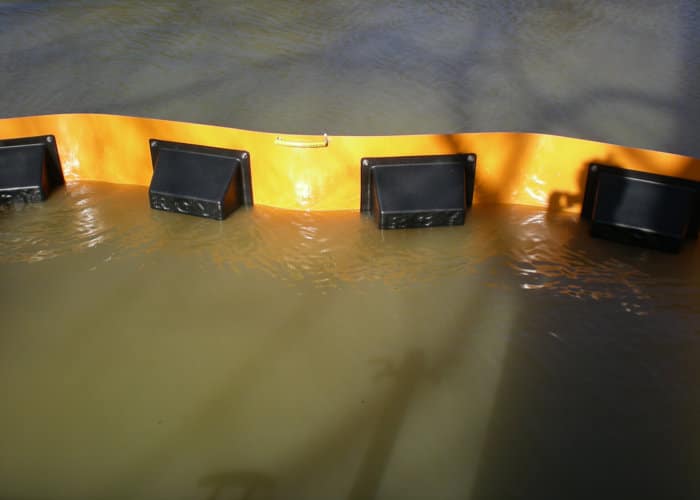 The SAONE permanent boom can be used to confine light and heavy hydrocarbons as well as amalgamated macro-waste. It's a sturdy boom with a simple design and reliable construction, intended for permanent use.
It's produced by attaching a pair of symmetric rigid plastic floats on a thick, coated textile sheet. Designed to resist abrasion, UV rays, marine aggressions and oil over time. Easy to handle and operate, operators do not need to be specially trained for its implementation.
Others oil spill booms for harbours or rivers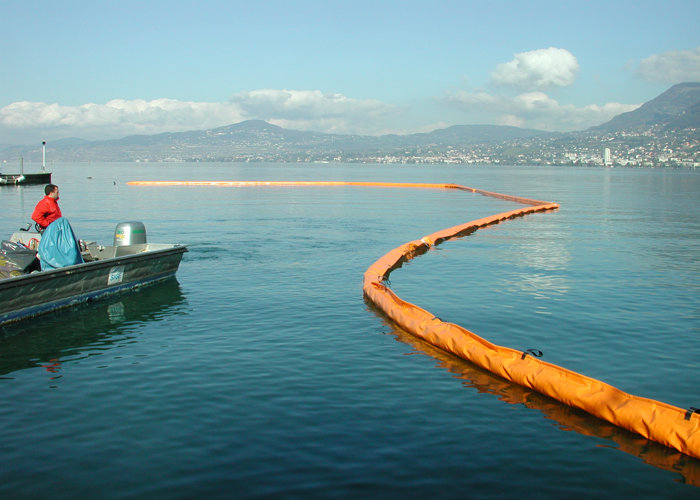 LEMAN boom
The Leman boom is intended to fight oil pollution (Leman A) and macro-pollution (Leman B)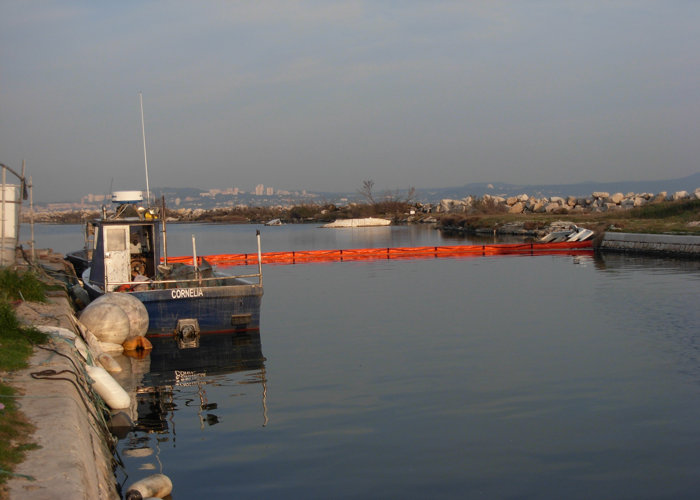 Goeland Boom
The GOELAND curtain boom is used in harbours, estuaries or river areas to fight the spread of oil pollution.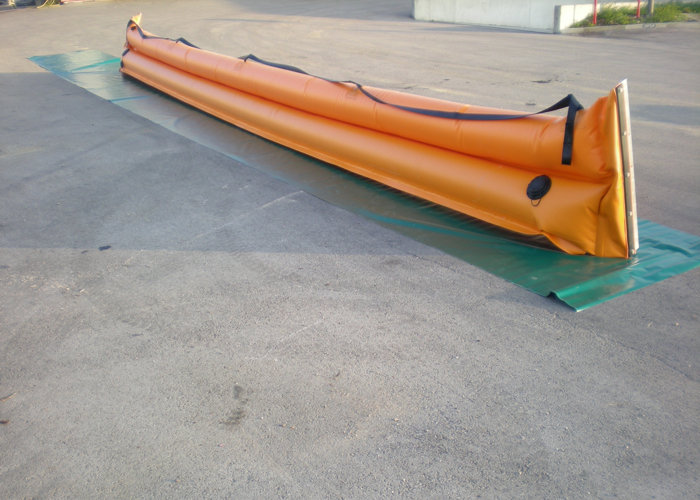 ECHOUABLE boom
The ECHOUABLE boom allows the continuity of the barrier between the water and the land to prevent oil from spreading to the ground