ABSORBENT BOOM WITH SKIRT
Absorbent hydrophobic booms and pads are used preventively and curatively against surface water pollution.
Other oil spill boom for harbours or rivers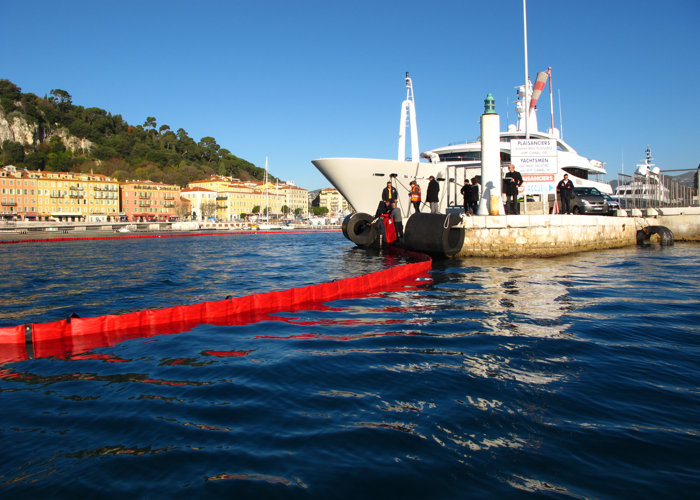 BARRACUDA oil spill boom
A containment boom element, BARRACUDA is intended to fight the spread of oil pollution in sea and river areas.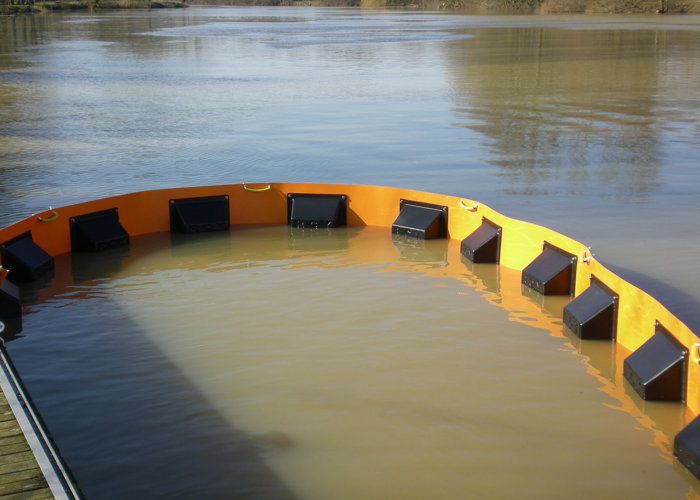 SAONE boom
A sturdy, permanent boom, SAONE can be used to confine light and heavy hydrocarbons as well as amalgamated macro-waste.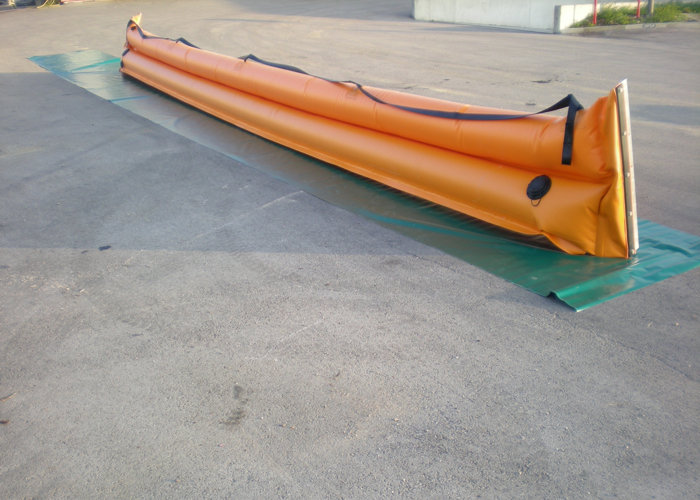 ECHOUABLE boom
The ECHOUABLE boom allows the continuity of the barrier between the water and the land to prevent oil from spreading to the ground